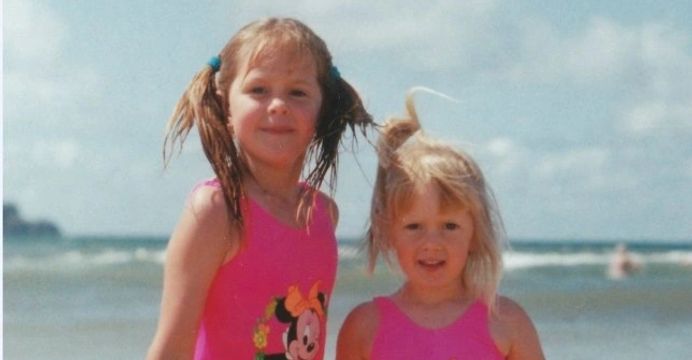 Where it all began
Sweet Sisters 'Bakery' was originally set up as a small bakery in 2012 by my sister and I. We first started out selling confectionery, sandwiches and pastries but I was constantly trying out new recipes, tools and techniques for sweet things. 
This soon turned into my passion and took over my life!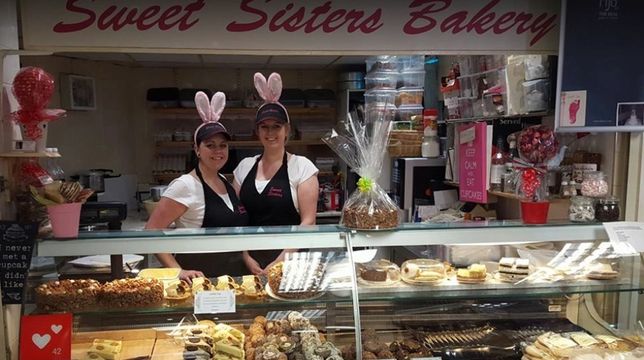 Growing the business
The Barnsley business quickly grew and within four years we expanded our Sweet Sisters business to the two units alongside the original little bakery counter. This then enabled us to dedicate our original little counter to focus on cakes and desserts alone, creating innovative and unique designs and ideas. I'm a great believer in doing something you love, and I absolutely adore coming up with new bakes and goodies.  
I would often get carried away when buying weird and wonderful ingredients or quirky equipment because 'the more you buy the more you save' and 'if you spent over so much you got free delivery' - these were the excuses I would use on a regular basis for defending my constant lust for trying out new things.
Some things didn't work out how I originally wanted, however, being a particularly intense perfectionist, I would work on things over and over until I was successful. This is something I enjoy, and can now say I am proud of, as it has built me into an experienced cake maker and creator.   
After running the three units successfully for two years, building a fantastic team of genuinely lovely people, we had come to a point in our lives where we had to decide what we wanted to do going forward.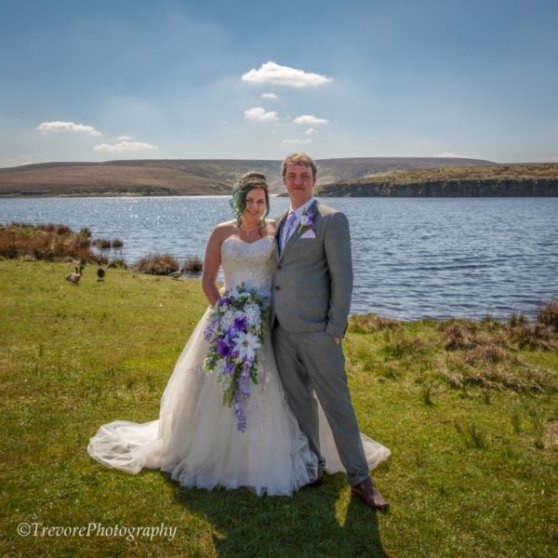 Follow your heart
I married the love of my life, my hero, my rock! The next step for us was to start a family. I was sure my sister wasn't going to be far behind either – being all loved up with her childhood sweetheart. So, we decided to put the three units up for sale. 
In November 2018 the sale of all three businesses went through. It was a very emotional time for both of us as it was something we had built together; 'our Sweet Sisters baby', and somewhere, as sisters, we bonded and connected more than we ever had growing up together. I think I speak for both of us when I say we became true best friends in those working years' together <tears up> even after facing breaking point on a few occasions. Nothing and no one will ever take that away from us. 
The next step was worse than a break up - we were to go our separate ways... I still have unfinished business in the world of desserts, however my sister, who has done similar jobs since leaving school, was ready to move on to something different.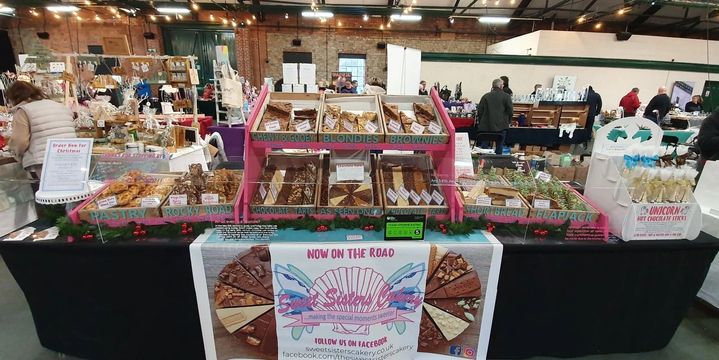 It's just me...(ish)
So, here I am, on my own, kinda... with huge help from both my Mum, Sue, and mother in law, Jan. 
I have so many ideas for the future and what I want to create. But I had some serious thinking to do. Could I make this work alone? Who would I sell to? Would people support me in this? Questions running through my head constantly, and honestly, these questions never stop. 
I started mapping out what I wanted to achieve and how. 
One of the biggest solidifying factors that encouraged me to continue this dream is that someone asked me 'why' be self-employed? It's a great question to think about... Why do you do what you do? Why do you run your own business? There are lots of obvious answers. I would guess that most business owners would say 'I like the freedom', 'I like the money', 'I like being my own boss' etc. All quite generic answers really. But for me something stuck in my mind. Be warned, it's a strange one. It all goes back to an experience I had with a customer:
I had a young woman come to the counter looking a little sheepish as she scanned the shelves for what we had to offer. After a polite greeting she then explained that she had been following us on Facebook for quite some time and had wanted to come in for ages to sample our goodies. After discussing a few of the treats that were on offer she chose just one. The customer then quietly made a rather odd request regarding the packaging of the item. She then handed over a wrapped up positive pregnancy test that she wanted to put alongside the chosen dessert. Obviously making sure the product was separate and food hygiene rules were followed we giddily, together, completed this unusual and unique request. I was blown away! The customer, after following us on social media and wanting to come to buy from us for quite some time, chose THIS time to come see us. This was the day she would make the (out of the way) journey to purchase just one item from us. All that way just to make an extra special impact with her news. Such HUGE news, and WE were a part of it! This particular example is definitely a one of a kind situation, but proposals, engagements, weddings, pregnancies, births, and the little surprises to the ones we love are all situations that I have had the honour to be a part of. 
This is 'why' I do it!
Making the special moments sweeter.
I want to keep providing my treats to the masses and what better way than taking my goodies on the road.
Check out my events page to see where you can find me next! Please help support me and my business Sweet Sisters Cakery in any way you can either by coming to find me on the road, making purchases or liking and sharing my posts on social media. Everything helps. However, surely the best option is to get cake out of it right? 
Thank you for your ongoing support and I hope to see you soon. 
Stay Sweet
Becki
(the solo Sweet Sister)
xxx